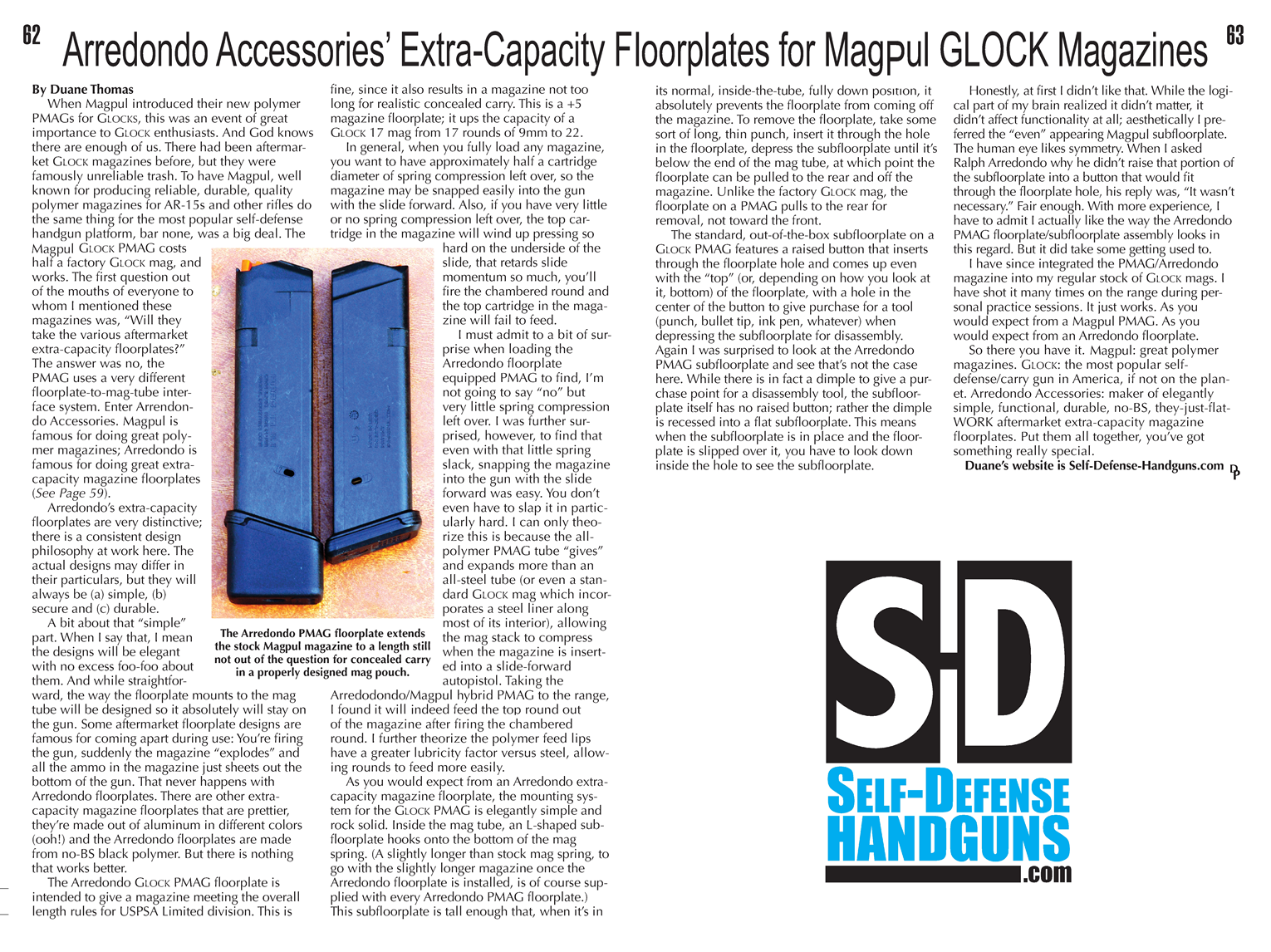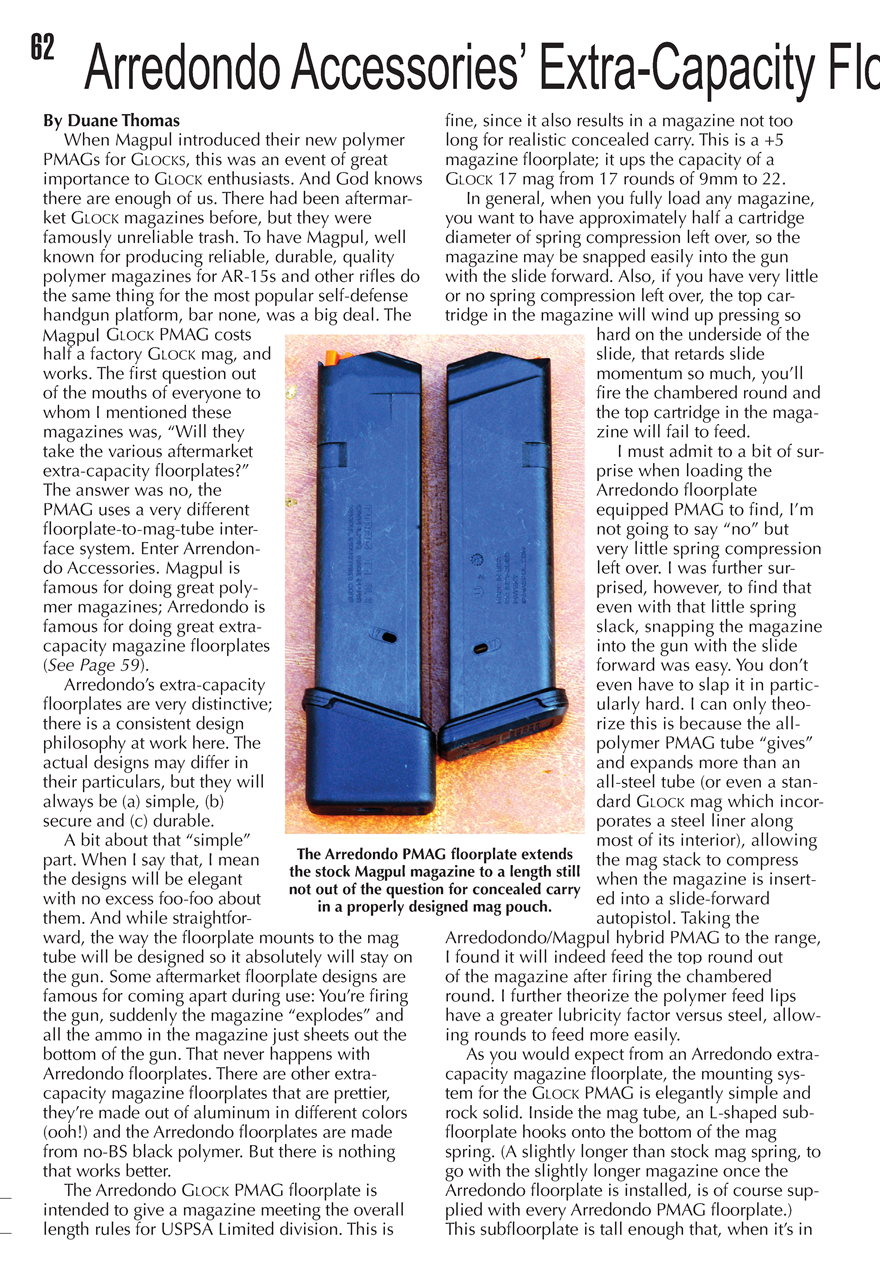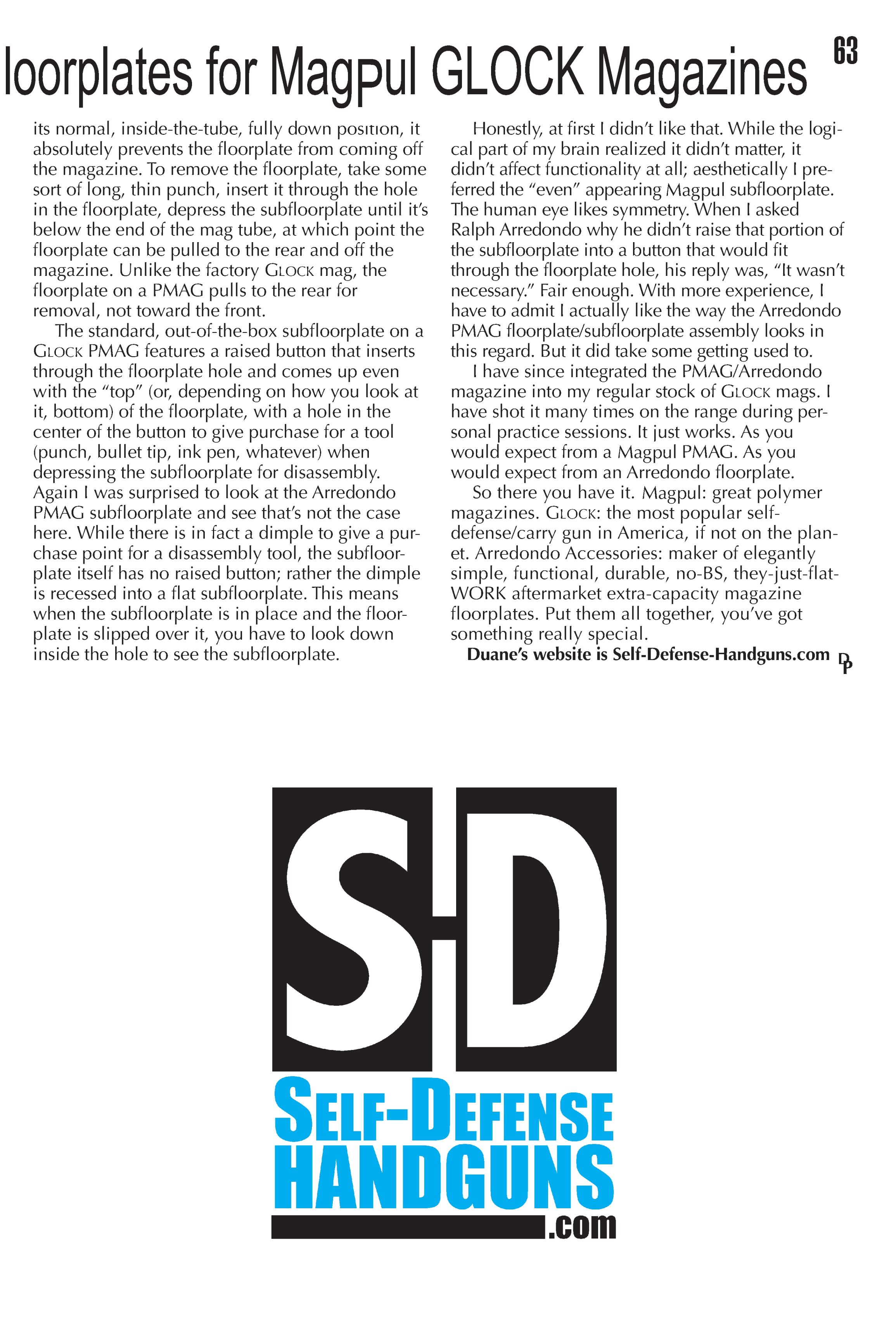 AND NOW,  A SELF-DEFENSE-HANDGUNS.COM EXCLUSIVE
There were several photos submitted with this article but not used in the published version. Here they are, are along with the captions.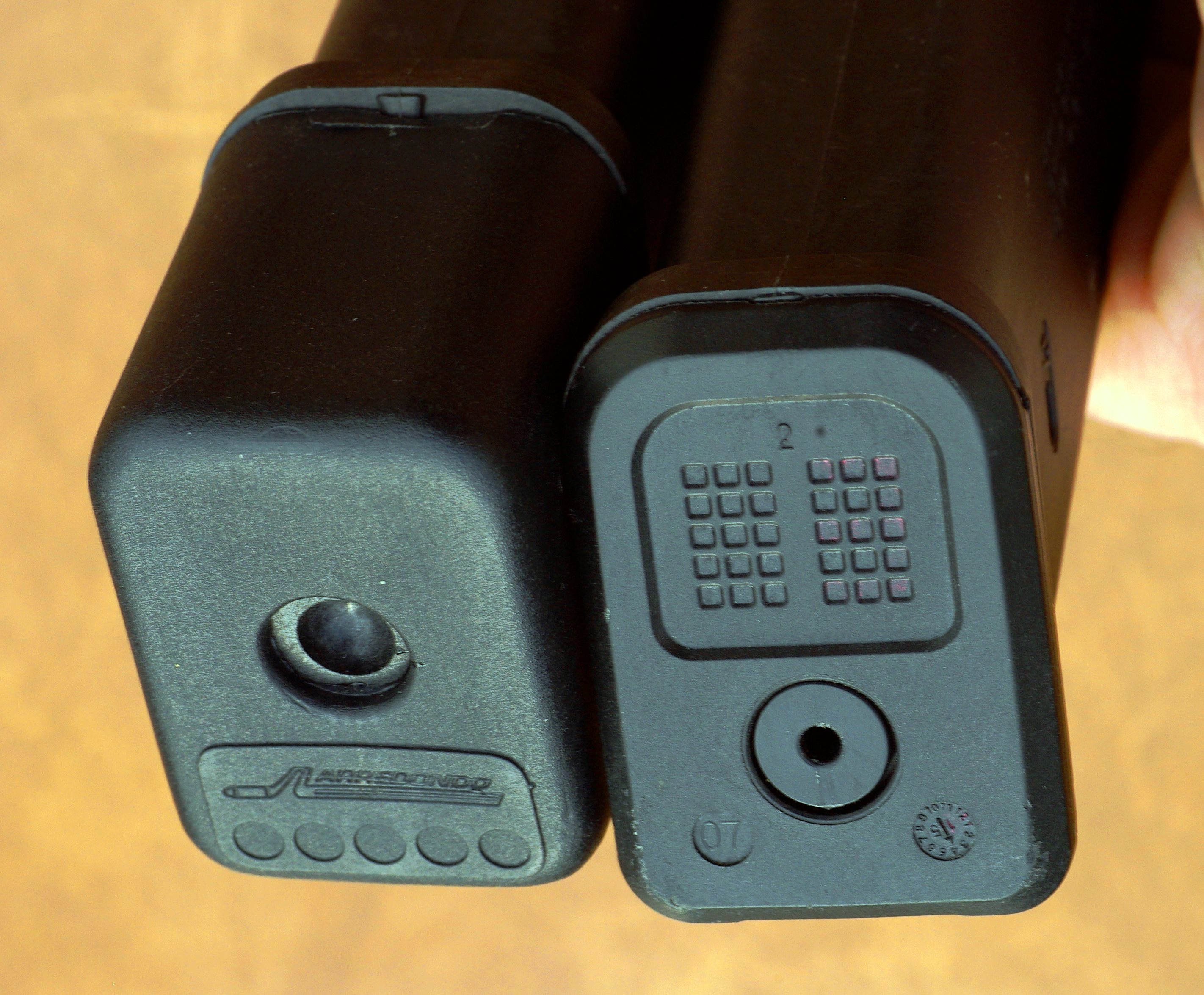 Floorplate designs on the two magazines are noticeably different. (Arredondo left, Magpul right.)
The Arredondo floorplate equipped PMAG holds 22 rounds of 9mm Parabellum.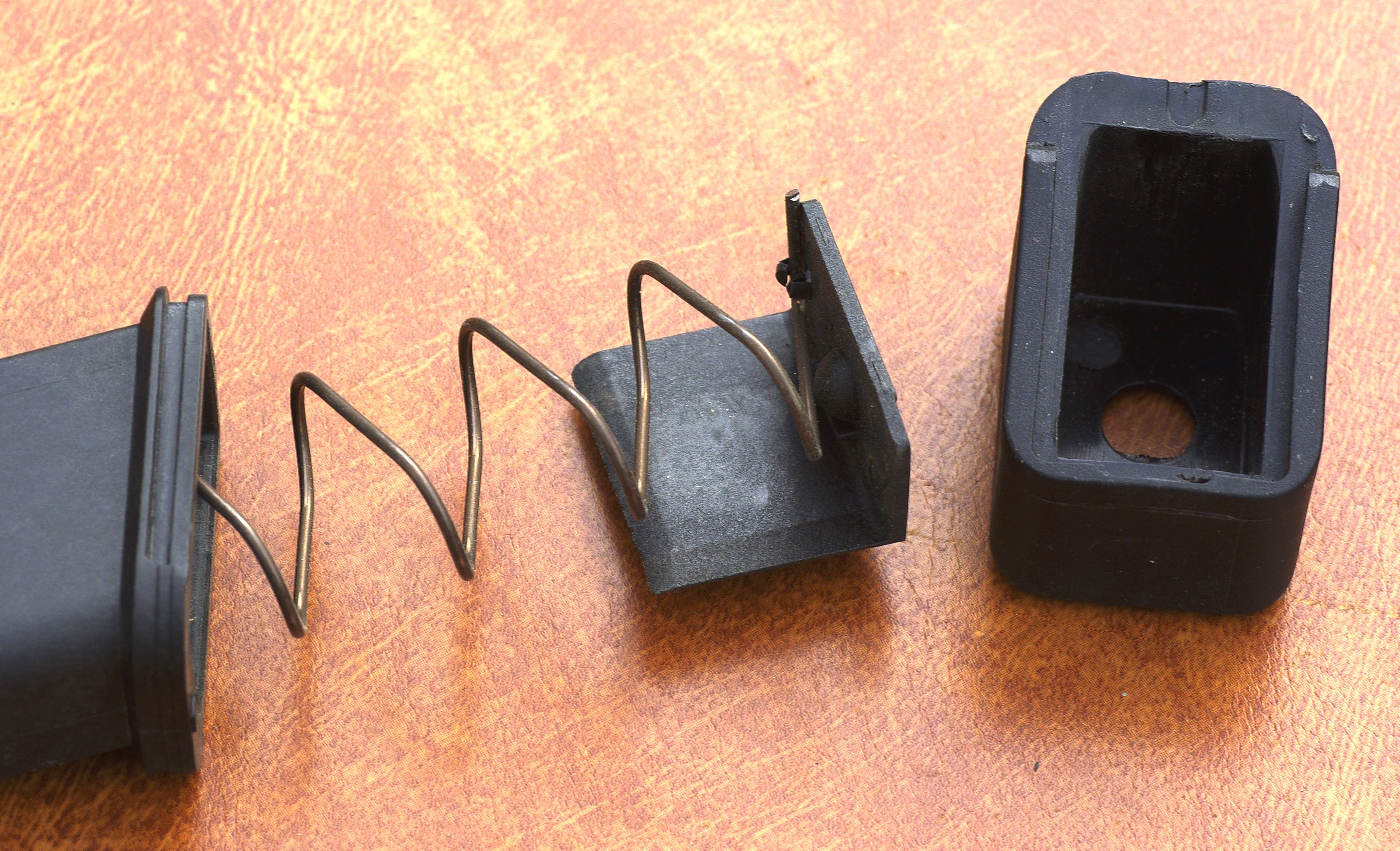 The L-shaped subfloorplate hooks onto the end of the elongated magazine spring supplied with every Arredondo extra-capacity floorplate.