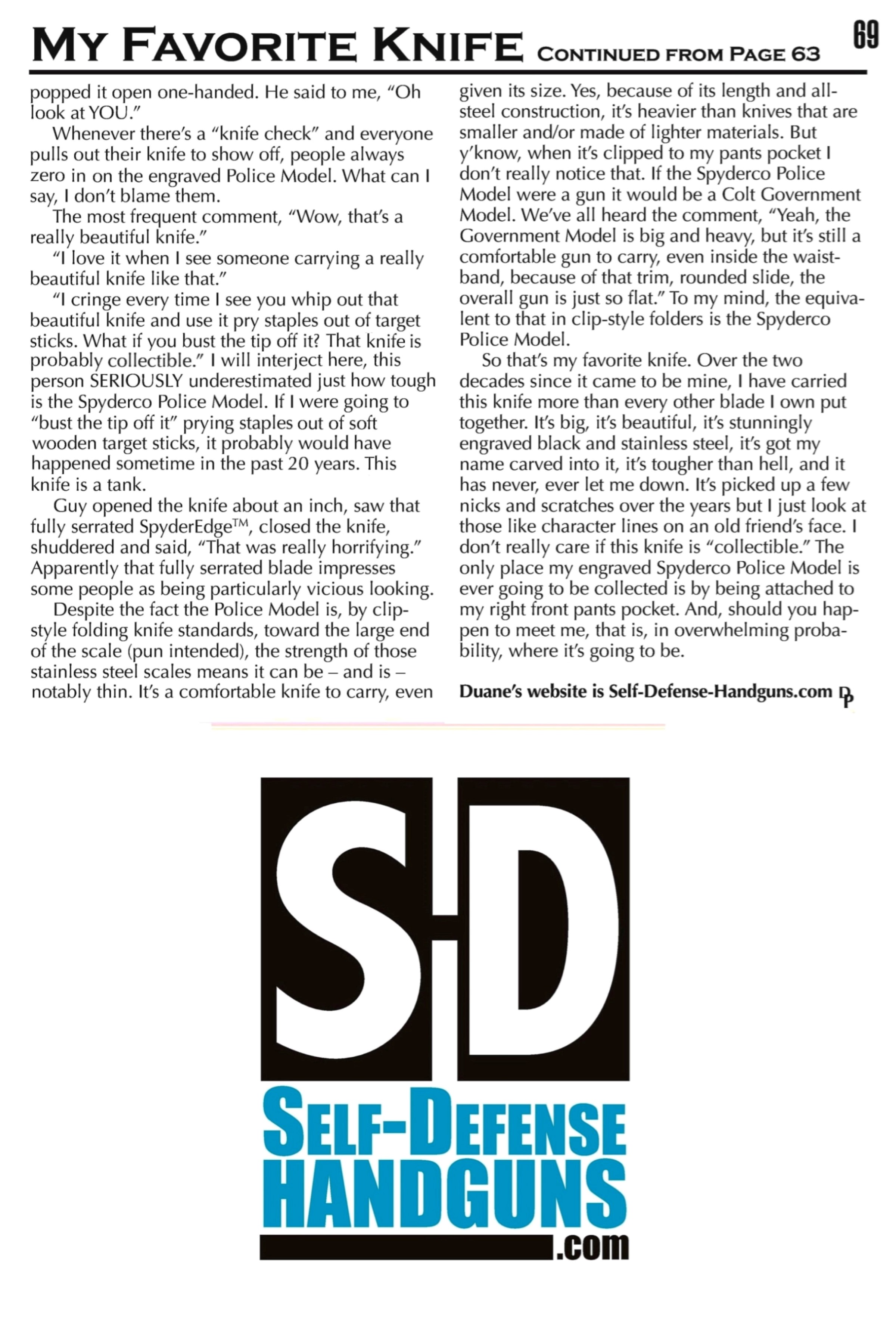 AND NOW,  A SELF-DEFENSE-HANDGUNS.COM EXCLUSIVE
There were several photos submitted with this article but not used in the published version. Here they are, along with the captions.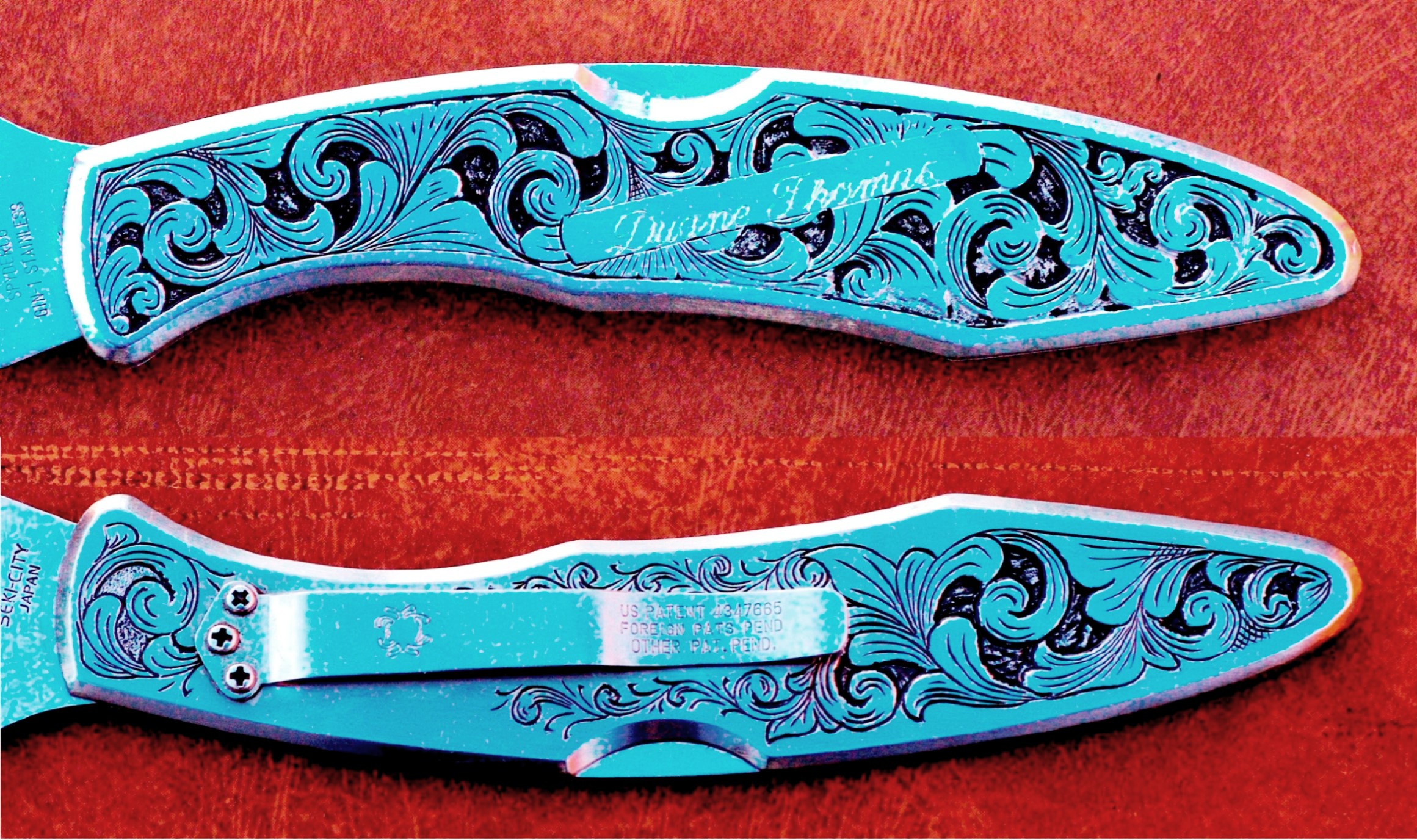 Both scales were decorated by famous engraver John Muns.

The blade is almost completed serrated along the cutting edge, with a flat grind to the last half an inch of cutting surface; the overall shape of the tip is a strong diamond.

The author's name has been engraved in cursive script into a lozenge on one scale, placed there for that purpose.